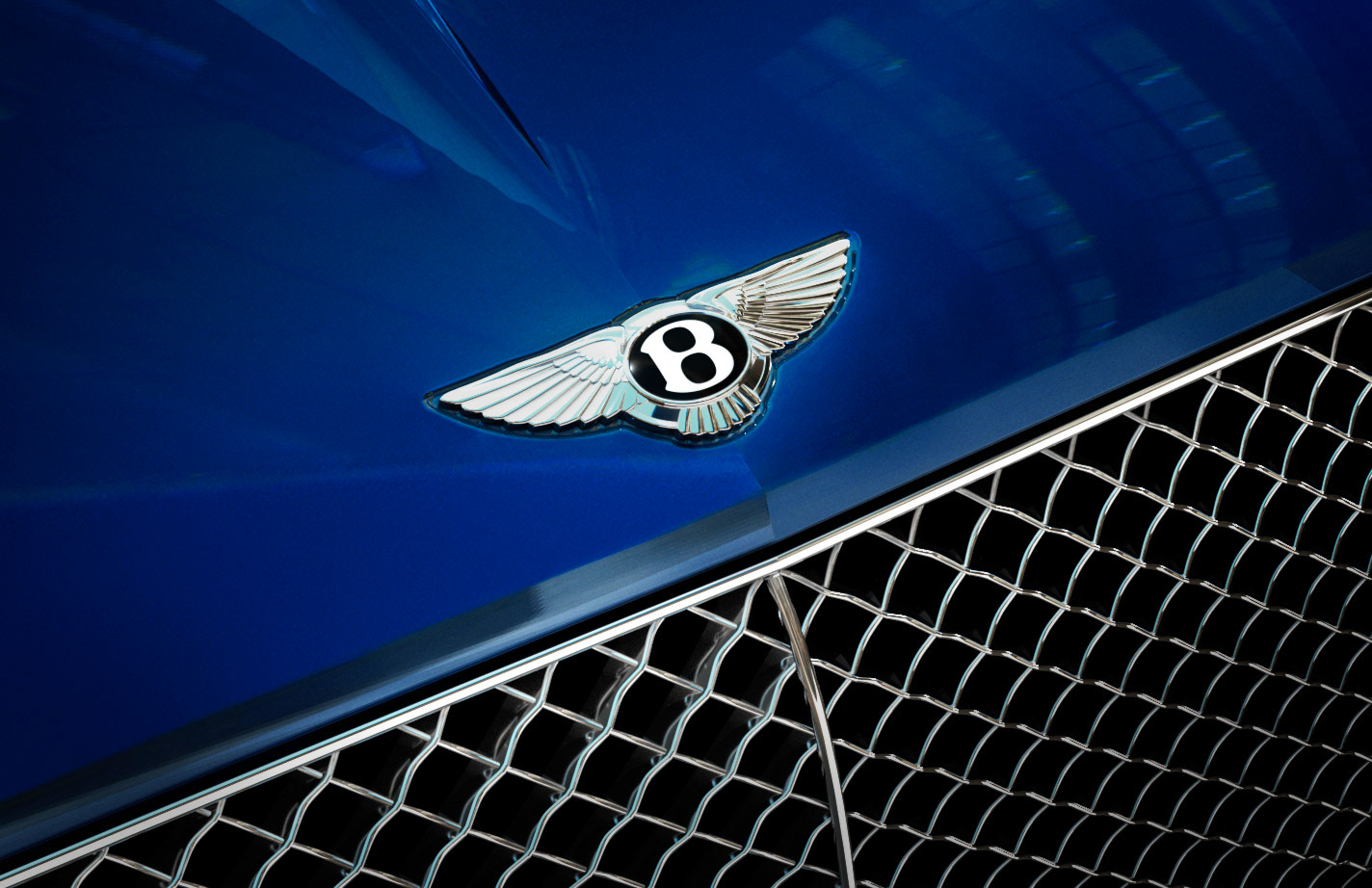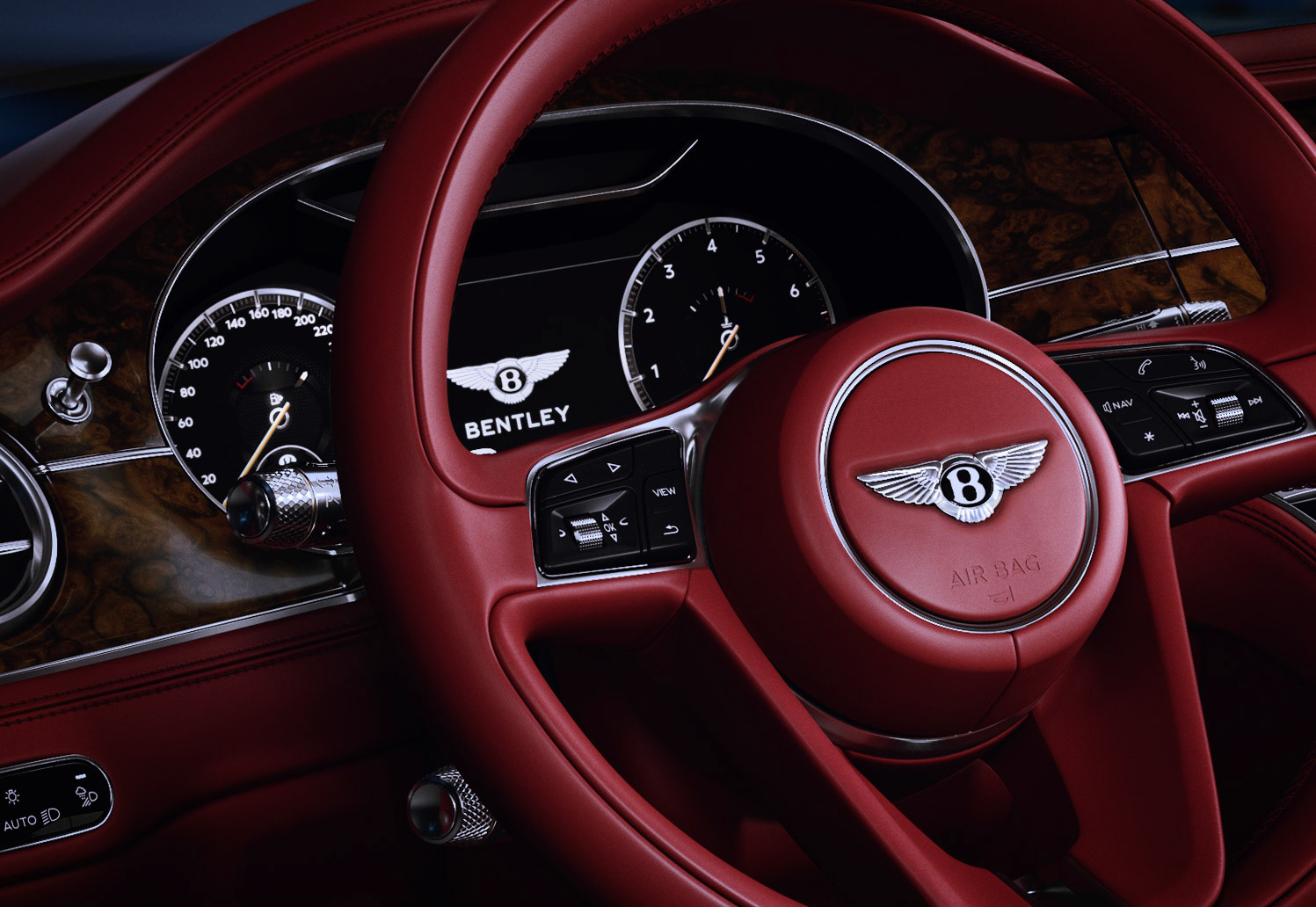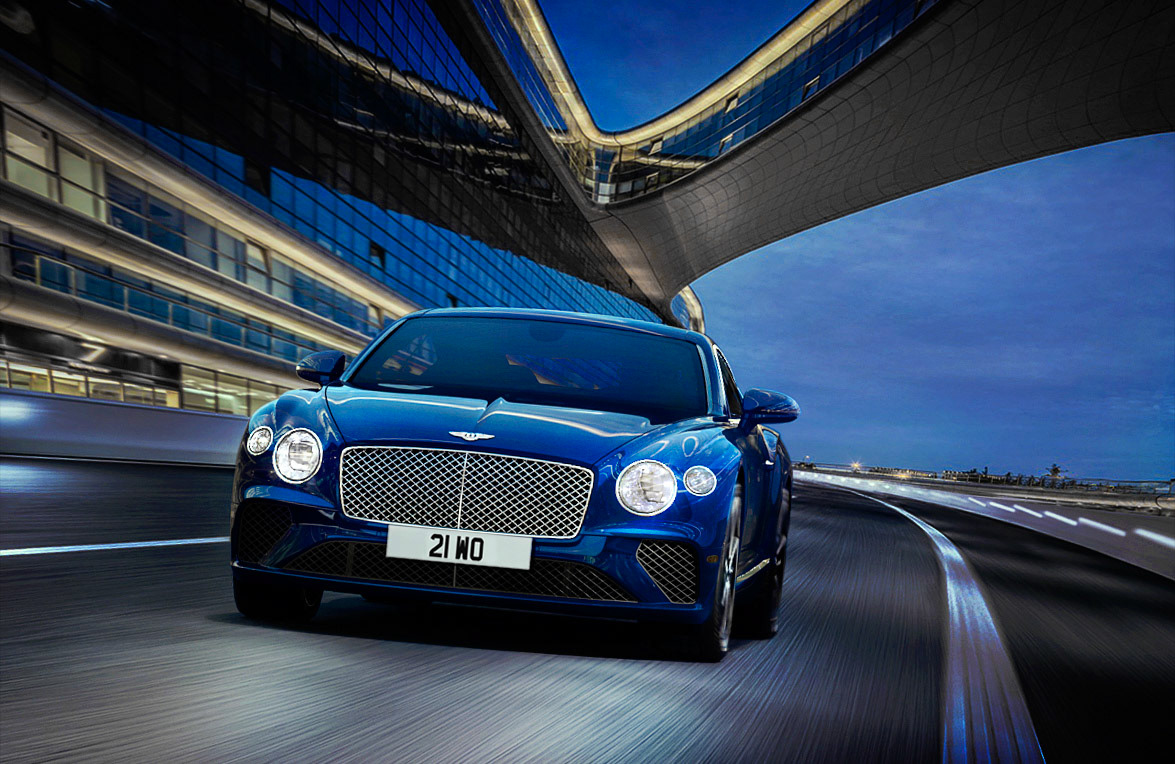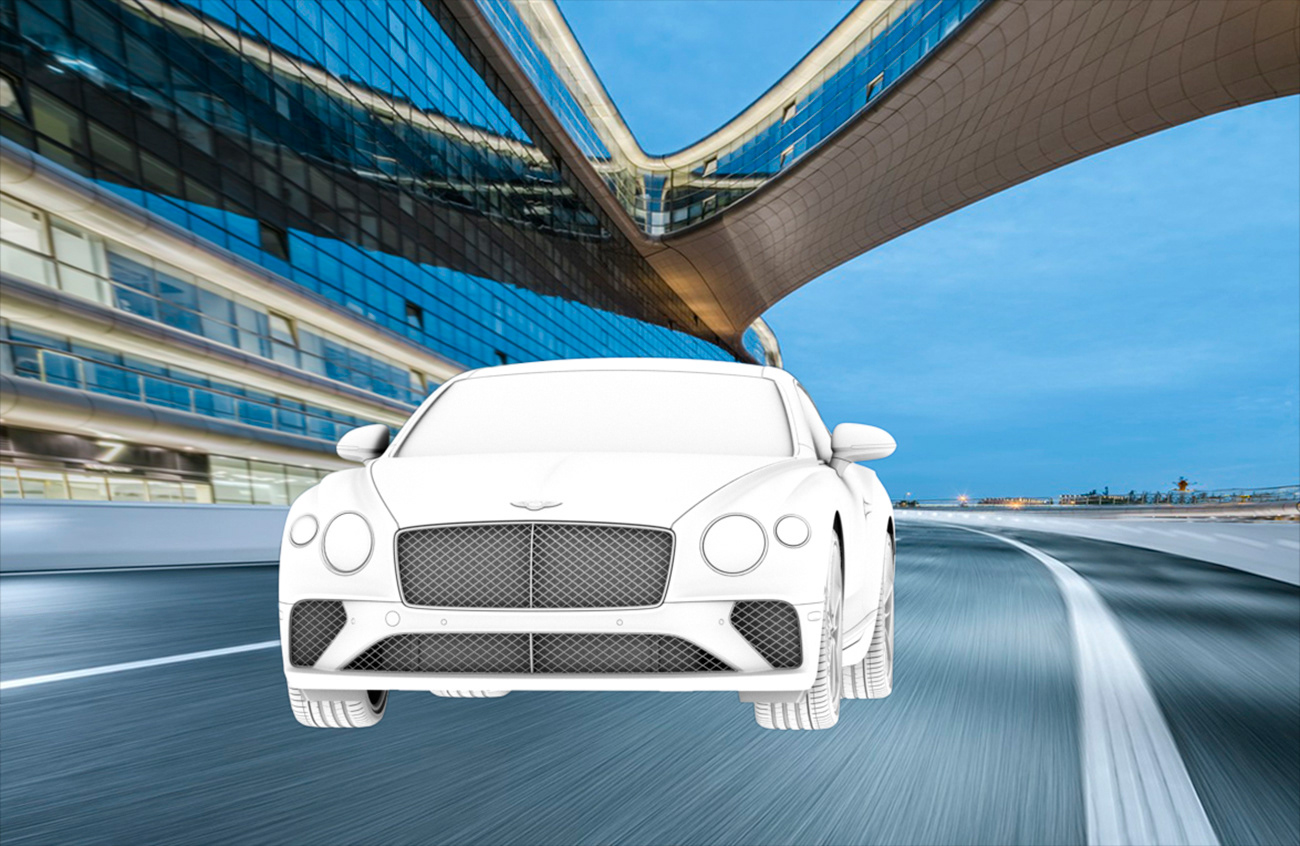 Project: Bentley Continental 
Agency: Short CGI

This project was conceived by the Bentley team with Short CGI to assess if it would be possible to use existing CAD data models converted straight to 3D. Therefore, saving vital time and money for the client whilst still providing high quality imagery you would expect from this world class luxury brand.
I made necessary modifications to the 3D model, and applied UVs and shaders to the model in Autodesk Maya. Once prepped the model was brought onto a sourced backplate and HDR lighting was applied to give photorealistic lighting to the asset. Cameras were added and configured to help with the perpective of the car and background.
Further lighting was added as necessary to improve the design lines of the hero
and help intergate the vehicle into the environment. The scene was rendered in Arnold to give a highly realistic result.
The image was then given a creative retouch in Photoshop to add an impactful grading to the final shots.